School students
Working students
Apprenticeship
Internships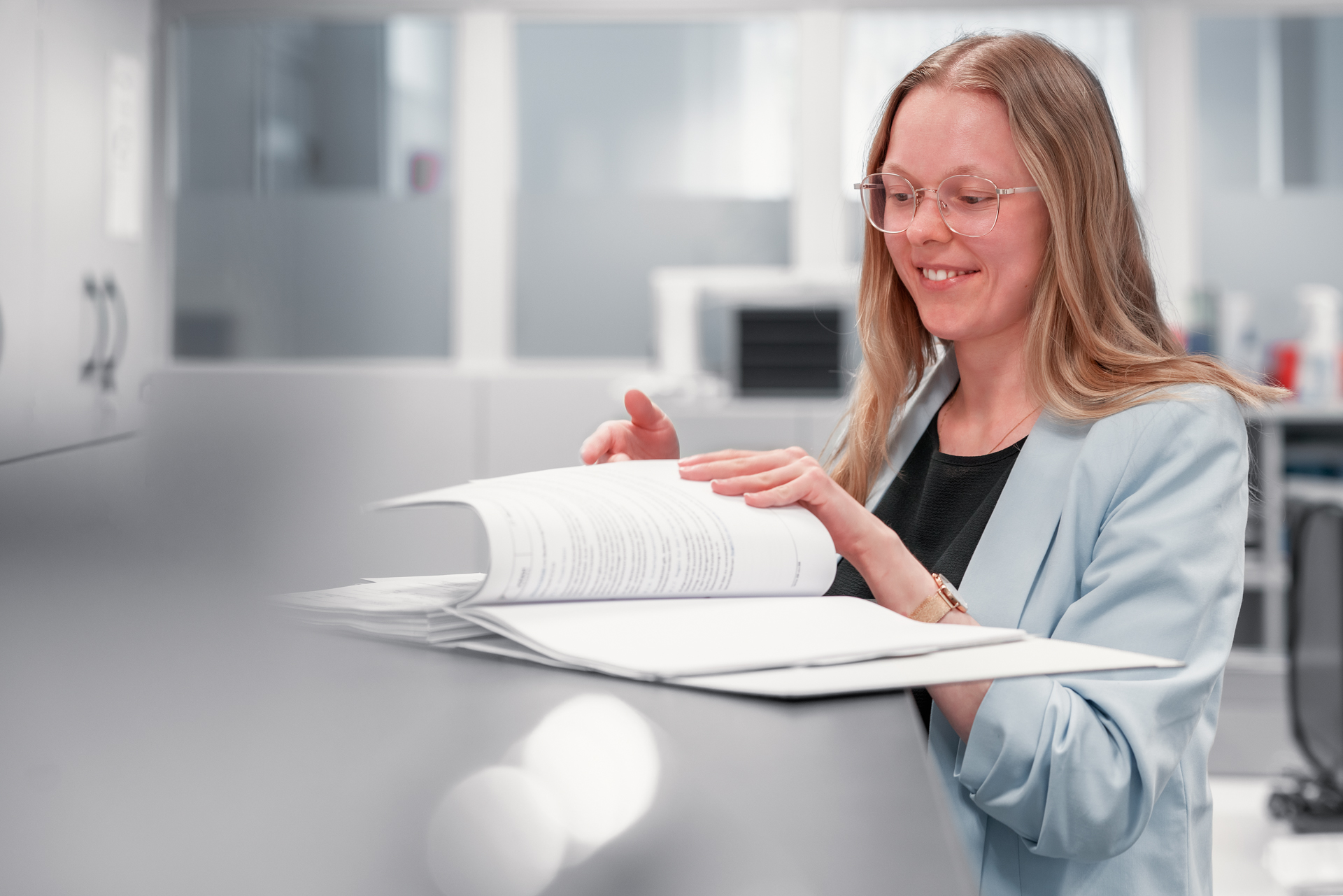 At KRAH, you have various options to lay the foundation for your career: an internship, vocational training in the commercial or technical area or a dual degree program. Start successfully in your professional career. We offer the structures of a medium-sized family business combined with the world of a hidden champion in the automotive sector.
Join us within the industrial/technical area or the commercial area. You may also like to get a taste of KRAH by completing a school placement first.
Information for school students
Start of training: 01.08 of each year
Training period: 2 years (shortened training)
The main area of activity is in administration. Here you will perform organizational tasks and ensure that processes run smoothly. You can look forward to a wide range of tasks. You will accompany and control business processes from material procurement to product sales from a commercial perspective. You will process orders, calculate, prepare data and work on your own projects. During your training, you will be trained and supported by experienced specialists in the relevant areas.
As part of your training, you will go through at least the following areas:
Sales
Purchasing
Financial accounting and controlling
HR
Quality assurance
Work preparation
Every three months you will change departments and thus gain a comprehensive insight into the different business areas of KRAH as well as into the various substantive tasks of an industrial clerk. The typical thing about the training of industrial clerks is the versatility of the tasks and the work in a team. The overriding principle here is 'learning by doing'. This is what makes training at KRAH so interesting and varied.
Your strengths:
You are characterized by a willingness to communicate, analytical skills and flexibility. You also have strong organizational skills and a keen interest in business processes. When working in a team, you make constructive contributions and always have the team's success in mind.
Requirements:
Successfully completed high school diploma or specialized baccalaureate (e.g. higher commercial school).
Your performance in the subjects German and mathematics should be at least satisfactory
Start of training: 01.08 of each year
Training period: 3.5 years
The main area of operation is within the production in the technical processing center, the automation and control technology and the plant equipment. You will be trained as a technical specialist in our highly automated production facilities. From the beginning we will integrate you into our processes and therefore you will receive a well-founded and practical training by our experienced specialists at the end of which you will receive the skilled worker certificate.
Within the scope of your training, you will go through at least the following areas:
automation and control technology
technical machining center
plant equipment
laboratory
Your strengths:
You are characterized by analytical skills, technical aptitude and flexibility. You also have a strong affinity for mathematics and physics. You are characterized by logical thinking and independence. When working in a team, you make constructive contributions and always have the team's success in mind.
Requirements:
Preferably advanced technical college entrance qualification
Your performance in physics and mathematics should be at least satisfactory.
KRAH supports talents. You can apply your theoretical experience gained during your studies. Your work experience could be realised during the semester breaks, or alternatively a few days a week during semesters. You will have the opportunity to complete your studies, get valuable work experience, write your thesis with us, and last but not least, get your first job with us after completion of your studies.
Relevant specialist fields:
Production,
Sales and
Project Management.
Curricular design
You will be employed at KRAH from the very beginning of your studies. During the lecture period you will be a full-time student. During the semester breaks however, you will complete work experience with us. This way you will achieve both, theoretical and practical learning, at the same time.
Please apply and let us know your desired field of study.
contact us
School placements are primarily meant for those that want to get a taste of a particular specialist field or want to get to know KRAH a little bit better.
Interested?
This is what your application should contain:
A convincing cover letter in which you briefly introduce yourself and explain to us why you would like to do your training at KRAH.
A curriculum vitae in table form: This lists your contact details, your previous school education, any further training you may have had and details of any internships or similar.
Your last two school reports
Any internship certificates you may have
If you apply online, you do not need to send us any additional originals by mail.
Please use the common file formats .doc, .pdf, .jpg, .gif. and limit the upload to 5MB.
Contact
The application process
In an initial introductory interview, you will gain an insight into the company and the process of your training or student internship. You will tell us something about your experiences and your wishes.
If you have convinced us, you will be invited to an in-depth interview in which all the exact details about the training/ or internship plan will be discussed. During the second interview, you will be given the opportunity to take a closer look at the company.
We look forward to receiving your application.
Das sagen unsere Mitarbeiter
über Krah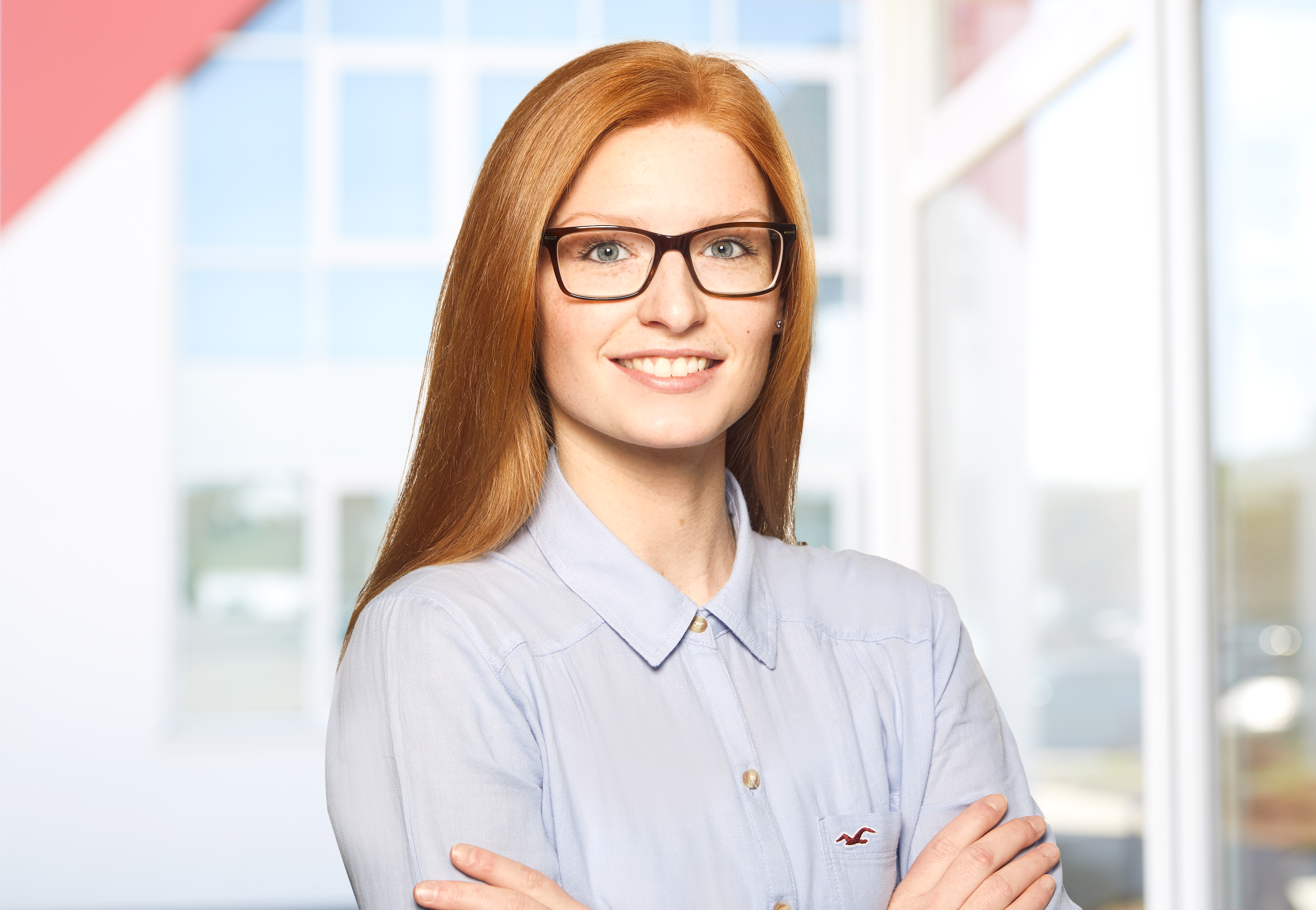 Katharina Franzen - Personnel Officer
Personnel Officer
After leaving school, I decided to do a two-year qualified apprenticeship as an industrial clerk. At KRAH, I was able to shorten my training period and thus start my professional life one year early. After being offered a job in scheduling following my apprenticeship, I applied internally for a vacant position in human resources because I realised during my apprenticeship that this was an area that I was also very interested in. There I started to take on tasks and more and more responsibility as a personnel clerk. At first, I focused on the training certificate so that I could take over the responsibility and organisation of the training in the commercial area. Then I completed a part-time advanced training course to become a certified human resources specialist so that I could develop personally and carry out the tasks of a human resources officer in the company.
I really appreciate the friendly working atmosphere here. During the changes within the company, I was as supported by my colleagues as I was during my part-time further training.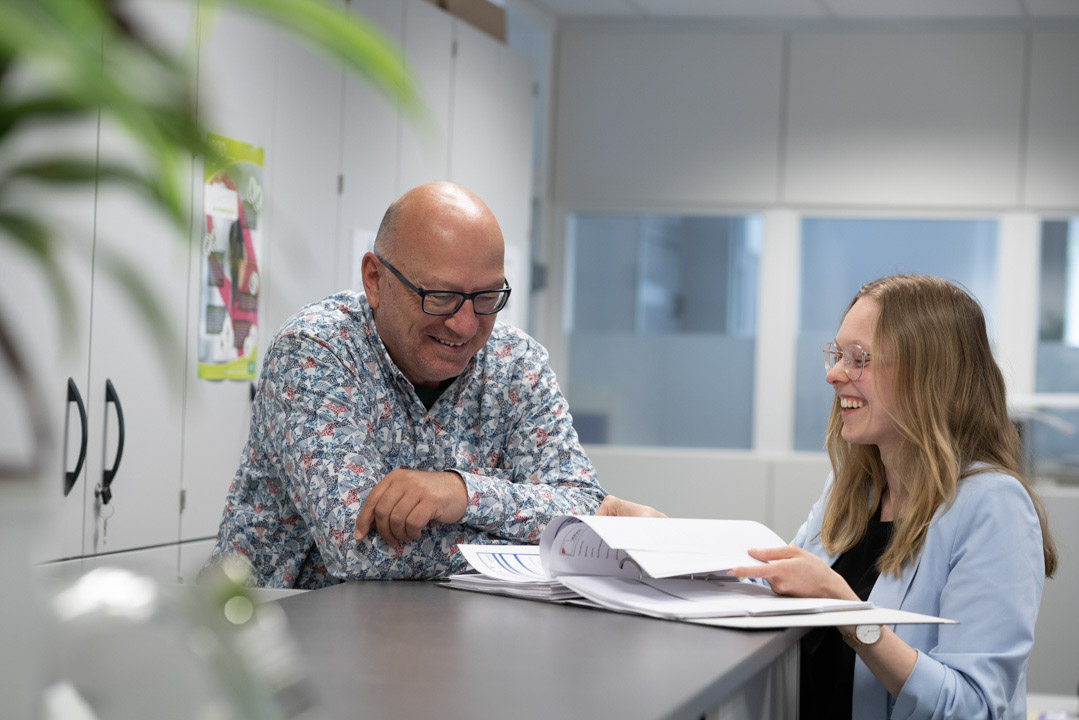 Janet Golombiewski - Staff organization
Continuing professional development
During my training as an industrial clerk, I gained extensive insight into all commercial areas of the company despite the shortened training period. I was particularly impressed by the family atmosphere in the company; every team immediately gave me a very friendly welcome! As I particularly liked the HR department, I decided to work in this area after my training. At KRAH, I can continue my education to become a human resources specialist while working and thus expand my specialist knowledge. After the further training, I can work as a personnel officer and take on more responsibility.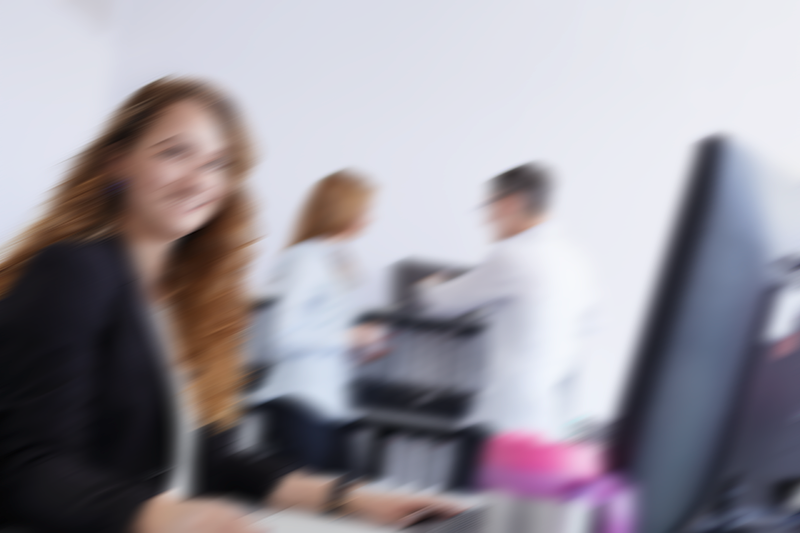 André Stahl, intern as part of "GapYear Südwestfalen
"GAP-Year Südwestfalen"
During a two-month internship at KRAH, I got to know different areas of the company. I enjoyed working in each area and did not expect to get to know so many people personally in such a short time after the internship. Every single employee I worked with was very nice and helpful and immediately saw me as a new employee and not as a trainee. That meant a lot to me personally. The employees of the company seemed like a big family to me, and they quickly accepted me into it.