Get involved as
a supplier in Krah's
value-added
process
Our customers expect us to provide them with high quality products when they need them. Our entire supply chain is critical to meeting these challenges. We consider open, cooperative and long-term relationships with our suppliers as a prerequisite for mutual success.
Find out on these pages how we want to shape successful partnerships. We are always on the lookout for the most reliable supplier, the highest quality and the best price - in both national and international markets. We look forward to perhaps welcoming you as a reliable supplier in the future.
Guideline
As a matter of principle, we rely on long-term partnerships. Learn more about our requirements for development and production competence, including the quality management of our suppliers, in our supplier guideline.
Selecting suppliers
Our selection of suppliers for new projects is based on our holistic supplier evaluation. Criteria include product and logistics quality, the price-performance ratio, the production concept, and the quality and environmental management system.
Supplier self-disclosure
Please fill in the supplier self-disclosure and take your chance for the first contact. We would like to get to know you!
You can find further purchasing documents and information under Downloads.
Purchasing policy:
trustworthy
cooperation
Customer satisfaction, whether internal or external, is our focus. We also demand a high level of customer orientation from our suppliers.
We expect an established quality system that meets the demands of the automotive industry.
Our goal is also our responsibility: zero defects.
We can only meet the ever-increasing demands of our customers through ever-improving suppliers.
Purchasing decisions are based exclusively on objective and comprehensible criteria.
We work with our suppliers on a long-term basis. The prerequisite is the timely and flexible fulfilment of our requirements, a pronounced cost awareness, innovativeness and assistance in the development of technical solutions.
Range of requirements:
Our focus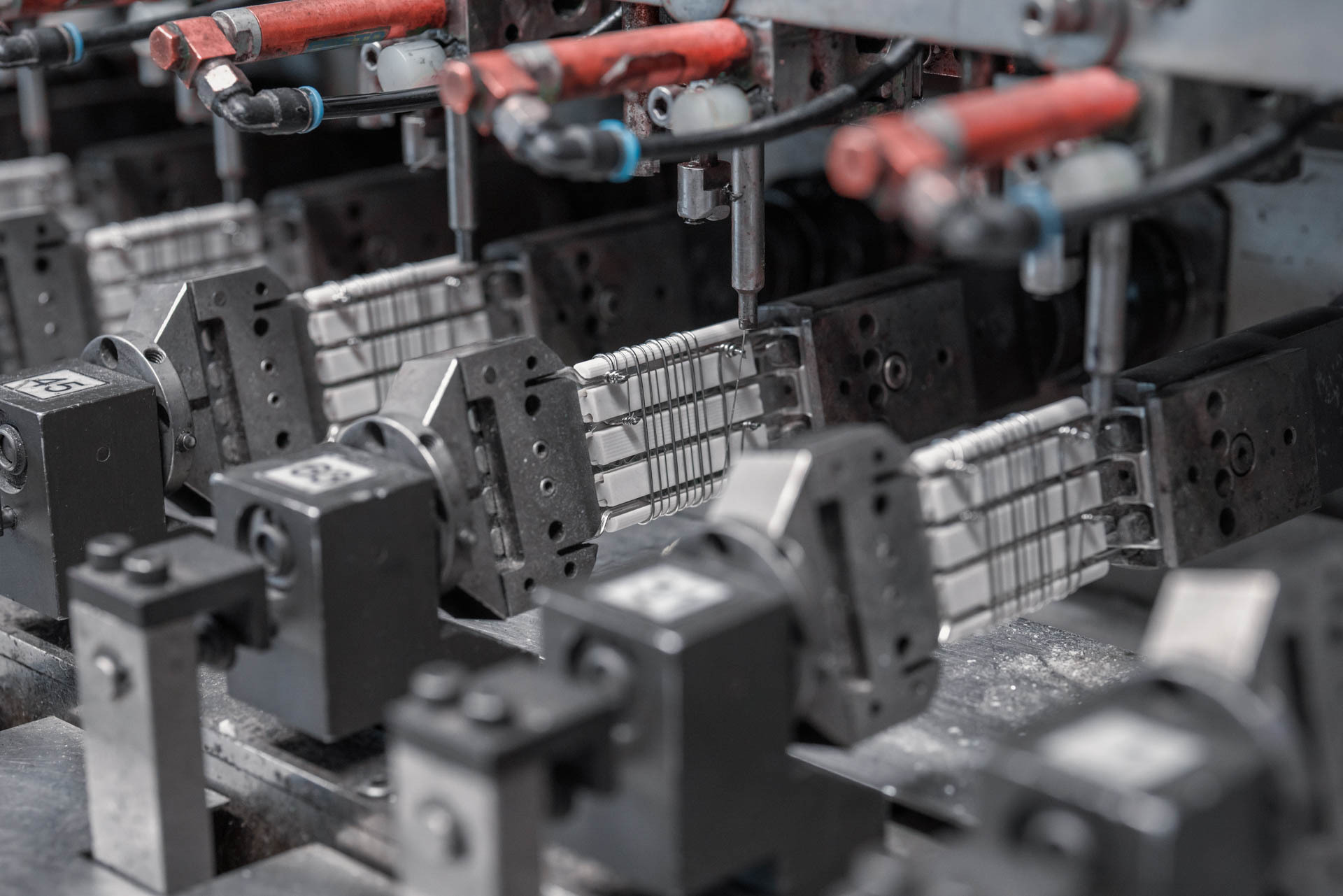 In addition to our focus on supplier products, we are of course also open to adapting our requirements to your products if this results in new sales potential. According to our current product range, we are looking for suppliers for the following areas:
Plastic parts Material: PA6 / PA
Ceramic parts Material: drawn and pressed - porcelain/steatite
Stamped parts
Drawn and turned parts
Resistance alloys e.g.: NiCr 6015 / CuNi44
Cable harnesses
Electronic relays, assembled printed circuit boards