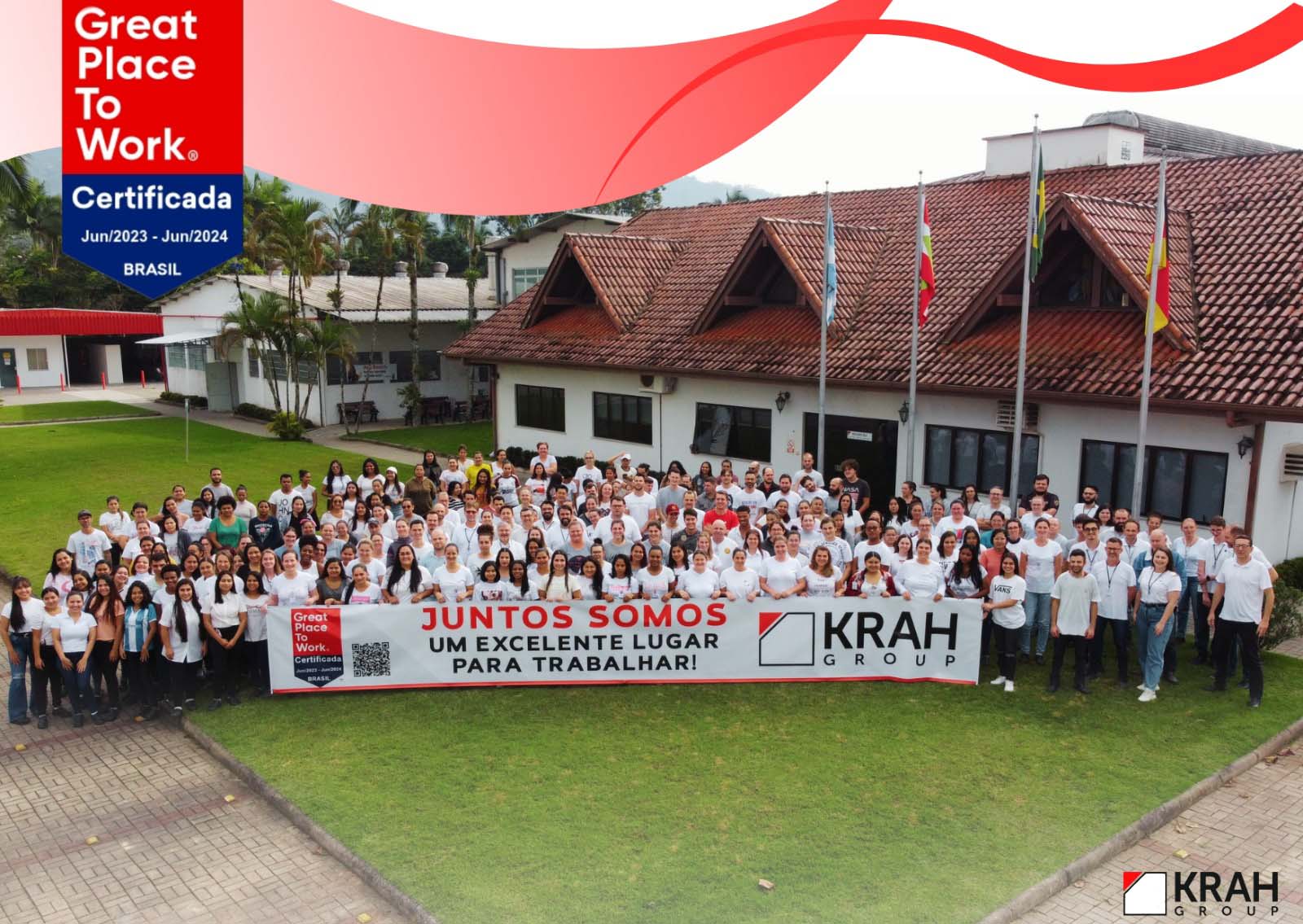 KRAH Brasil: Great Place to Work
Qualified and motivated employees are a key factor for our economic success. At KRAH, we therefore work continuously to offer our employees worldwide the most attractive working environment possible.
Our site in Timbó, Brazil has successfully passed the "Great Place to Work" certification in the course of these constant improvements. KRAH Brasil is the first company in the Timbó region to receive such certification. We are particularly proud of this. "We are very pleased about the successful certification and also see it as a sign that we are on the right track with our previous measures to improve workplace culture and employer attractiveness," says Ralph Felsmann, Managing Director of KRAH Brasil. "Of course, we will continue on this path even after the successful certification."